Alternative Fuels Tax Credit
Interest in propane as an alternative transportation fuel stems from its domestic availability, high-energy density, clean-burning qualities, and relatively low cost. It is the world's third most common transportation fuel, behind gasoline and diesel, and is considered an alternative fuel under the Energy Policy Act of 1992.
For more information see IRS Form 4136, Credit for Federal Tax Paid on Fuels.
Propane Laws and Incentives by State
Many states have laws and incentives related to the use of propane as a vehicle fuel. Visit the Laws and Incentives page to read specific pieces of legislation or for information on federal polices.
Click here to view the laws and incentives by state or click the map below.
Propane Calculators
Mower
Unlike conventional fuels, propane generates ongoing savings over the life of your mower. To see how much propane can save you, simply input your numbers to see your potential savings compared with gasoline or diesel.
Use this calculator to see how much you could save by implementing propane mowers.
Forklift
Propane forklifts don't just keep emissions low — they also keep your total infrastructure costs lower than electric. Use our calculator to see the potential numbers for your operation size.
Irrigation
Whether your agricultural business is large or small your business may benefit from the cost saving of a propane powered irrigation engine.
Use this calculator to compare the cost of propane engine vs a diesel engine.
Fleet
In addition to being more environmentally friendly, propane autogas also provides the lowest total cost-of-ownership compared with other fuels.
Use this calculator to determine the cost and ROI of implementing propane autogas vehicles into your fleet.
Incentives & Rebates
Farm Incentive Program
Sponsored by the Propane Education & Research Council (PERC), the Propane Farm Incentive Program is a research program that provides a financial incentive up to $5,000 toward the purchase of new propane-powered farm equipment. In exchange, participants agree to share real-world performance data with PERC.
For more information on the program visit PERC. Use this irrigation calculator to determine your propane could save your operation.
Builder Incentive Program
To promote the construction of all-propane homes within the United States, the Propane Construction Incentive Program offers builders and re-modelers up to $1,500 for each home built or remodeled to the Propane Energy Pod model. Construction professionals are eligible to receive the incentive for up to five homes per state, for a total of up to $7,500 per year. Eligible homes use propane equipment for space heating, water heating, cooking, and other heating and power applications.
It's a win-win for you and your customers, who will enjoy the improved energy efficiency, performance, comfort, and carbon-emission reductions of Energy Pod Homes when compared with all-electric counterparts. For more information visit PERC.
Rinnai Rebate
Rinnai America Corporation will once again extend our Rinnai Propane-Fired Products Promotion in 2020. This promotion is designed to provide consumers up to a $100 Rebate for purchasing eligible Rinnai propane-fired products! Click here for more information on the rebate or to download the Claim Form.
Peace of mind
with dependable
fuel supply, when
you need it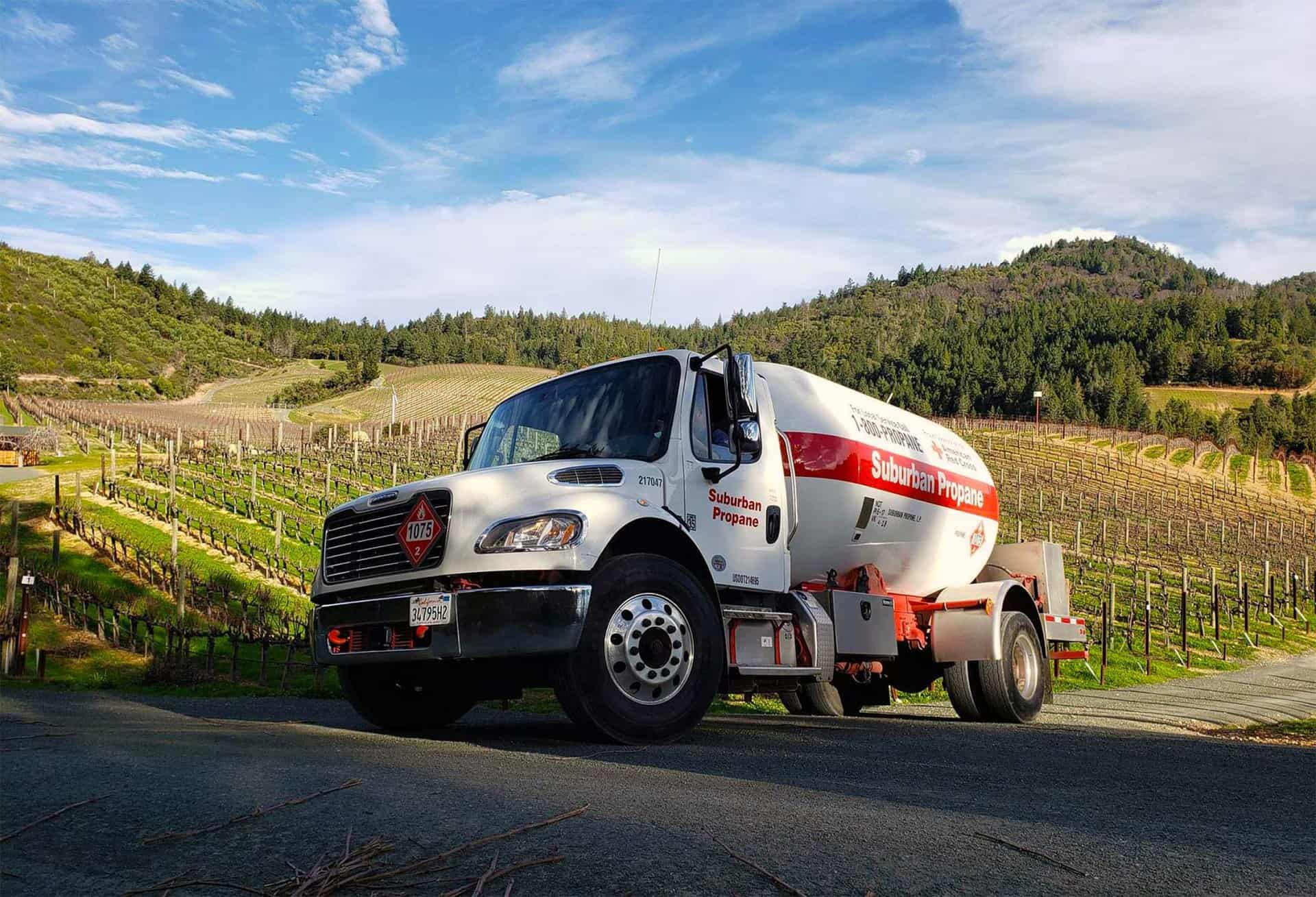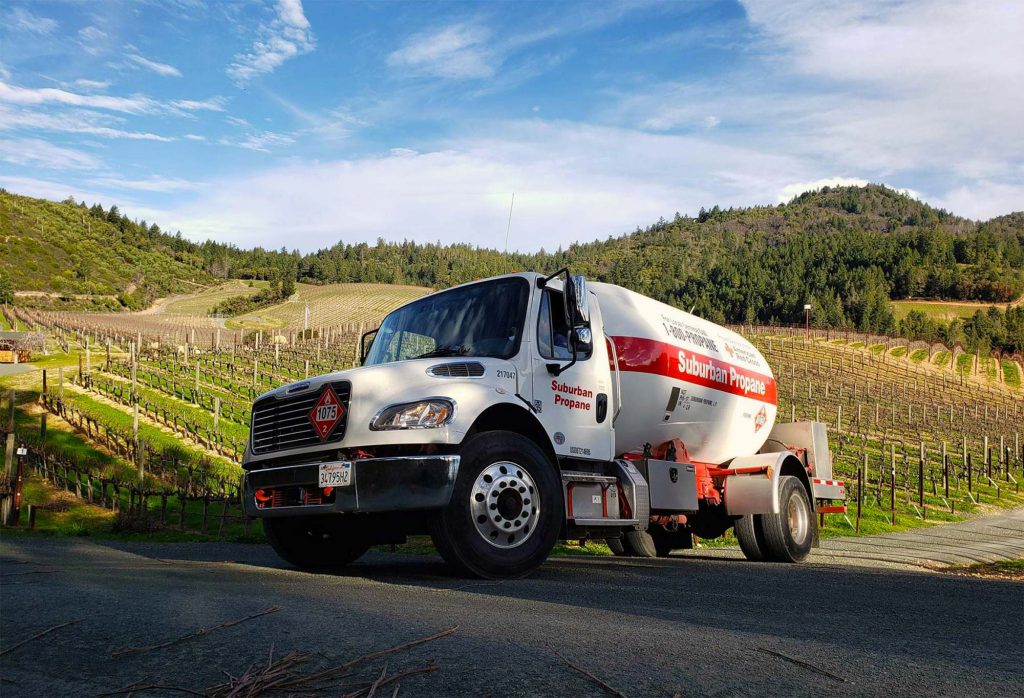 COMMUNITY
700+
Locations providing exceptional service to local communities across 42 states
EXPERIENCE
95+
Years serving our customers and their communities. Customer satisfaction since 1928
CUSTOMER SERVICE
3,300+
Dedicated employees ready to assist you with quality service for all your fuel needs
RELIABILITY
24/7/365
We are here for you with customer service representatives standing by to take your call
Become part of the Suburban Propane family and enjoy our unwavering commitment to safety and customer satisfaction.
Sign Up