For decades, business owners have counted on propane forklifts to get the job done the first time while also keeping costs low. Compared to electric, propane powered forklifts ensure your employees have the advantages they need to work effectively.
ONE FUEL SOURCE. MANY JOBS
Propane forklifts get more done in more places, unlike other energy options. Electric forklifts can't carry the weight of large jobs, and diesel isn't fit for small tasks. But propane forklifts are available in all weight classes to match the job at hand. And because they can operate effectively indoors and out, your staff stays more productive.
CLEANER OPERATION
If operating with lower emissions is a priority for your workplace, propane is the best choice. Many operators consider electric to be a clean energy source, but it's important to consider site-tosource emissions in your decision. Compared with electric, propane forklifts reduce SOx emissions by 76 percent. Propane is also much cleaner than diesel, which produces toxic exhaust that makes it unsafe to operate indoors.
MORE SAVINGS
The capital costs of propane forklifts are almost 30 percent lower than those for electric, when factoring in required refueling and recharging needs, allowing you to save more for other line items like new employees, or business development. Propane cylinders also last three times longer than electric batteries, and their lifespan isn't affected by the amount of fuel left in the tank. With electric, a battery with too high or low of a charge can have a much shorter lifespan.
POWER THAT DOESN'T QUIT
With the fading power of electric forklifts, you could be paying employees to become increasingly less productive through the day. Propane forklifts provide 100 percent power throughout operation to make the most of the work day, and one cylinder covers an entire eight-hour shift. Businesses that operate 24/7 can count on propane forklifts over multiple shifts, with no need to schedule downtime for recharging, as with electric equipment.
We're ready to meet your fuel and cylinder needs
Complete cylinder services designed to enhance your productivity and safety.
Customized daily, weekly, or monthly deliveries for your unique usage needs

On-time deliveries to avoid interruptions of your production schedule

Aluminum cylinders, locking cages and complete rack systems

On site sprayfill or cylinder exchange

Bulk delivery and bulk tank options

Cylinder inspections and recertification

Consultation and training services to assist in keeping you compliant with industry regulations

Forklift fuel tax credits may also be available
Available 24/7/365
Why consider using Suburban Propane
EARTH FRIENDLY
Clean-burning propane also helps you meet Federal and local emissions standards, making it ideal for both indoor and outdoor use.
BONUS
Our proprietary LFC-774 Fuel Additive, designed and patented by Suburban Propane exclusively for our engine fuel customers, reduces carbon monoxide emissions and engine wear while increasing fuel economy.
ACCURATE PREDICTIONS
Deliveries are scheduled using advanced calculations that measure your current usage, daily temperatures in your area, an estimate of your own future usage as well as other factors to determine when the next delivery of fuel will be needed. Of course, if your fuel usage changes, you should give us a call so we can adjust accordingly.
Nearly 100 Years of Propane
Expertise & Experience
With Suburban Propane as your energy partner, you benefit from quality refueling equipment, reliable fuel delivery, nationwide coverage and safety trained professionals to serve you. We install a variety of on-site refueling stations and dispensing equipment tailored to the needs of your fleet. With over 675 company locations nationwide, Suburban Propane can make daily, weekly or monthly autogas deliveries based on your usage needs. Whatever you require, Suburban Propane has the right options and services for your business.
Peace of mind
with dependable
fuel supply, when
you need it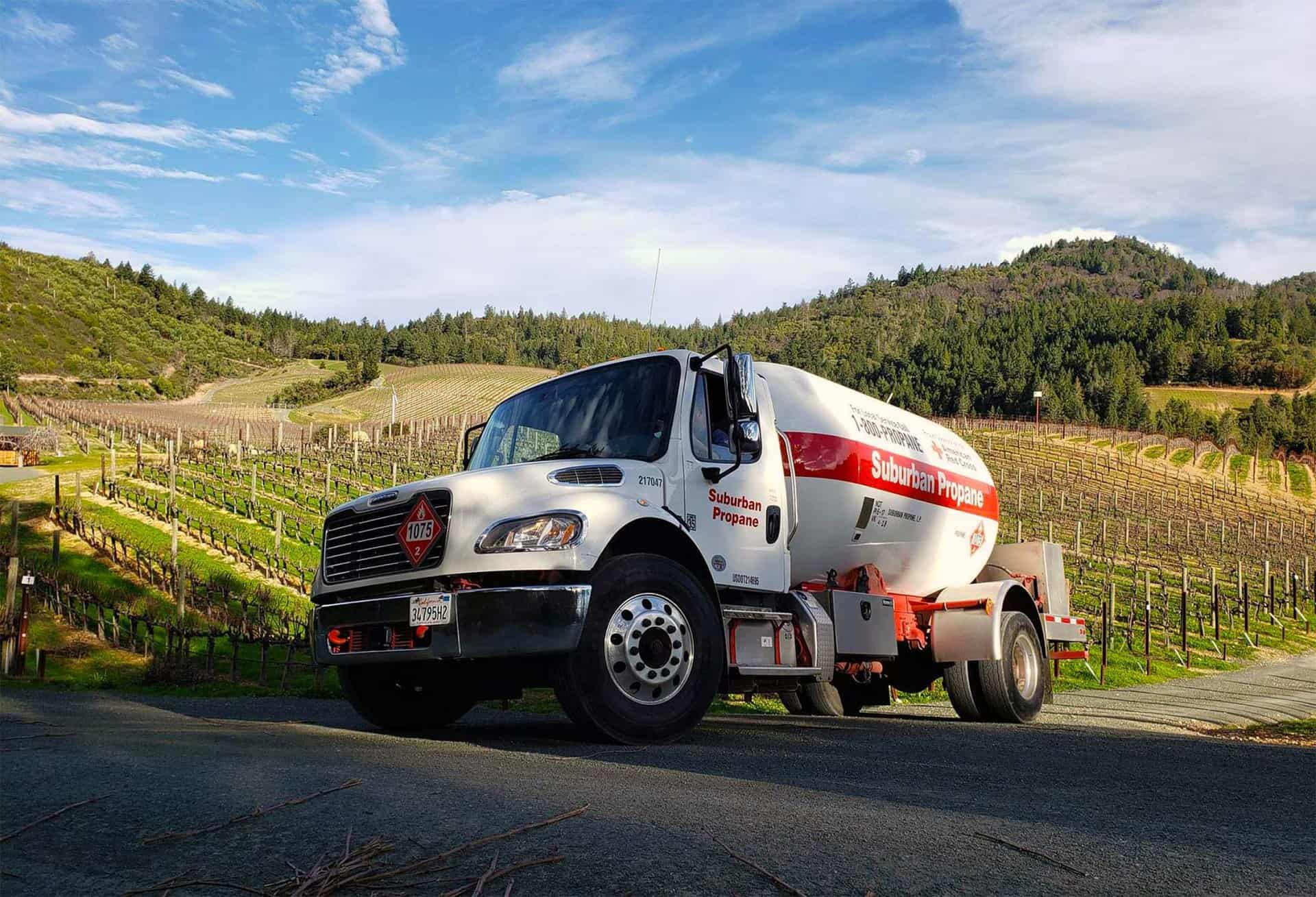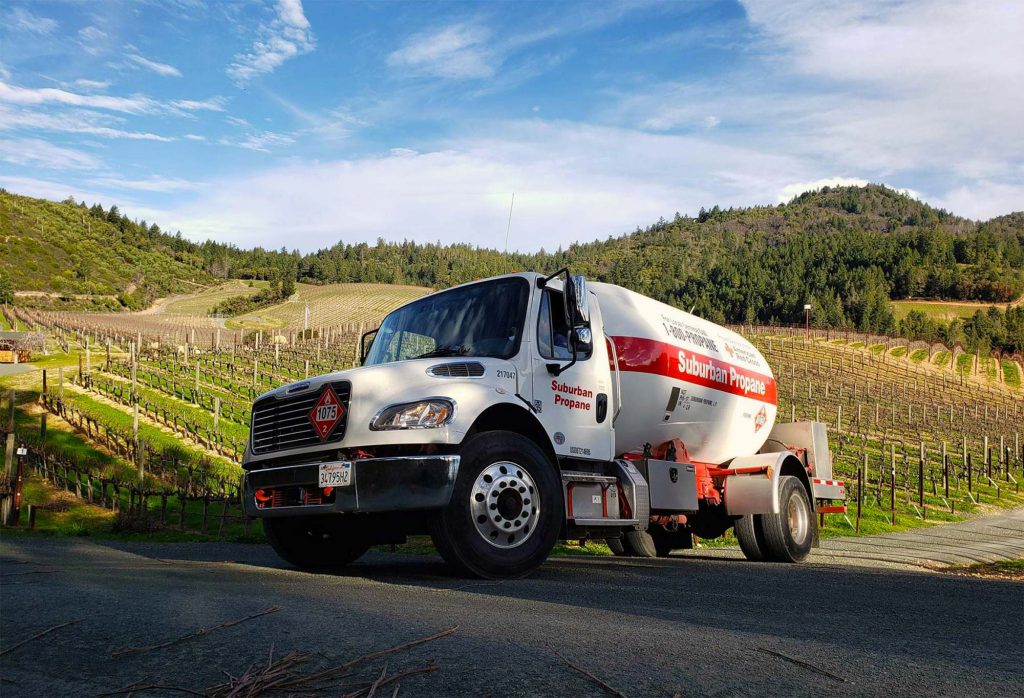 COMMUNITY
700+
Locations providing exceptional service to local communities across 42 states
EXPERIENCE
95+
Years serving our customers and their communities. Customer satisfaction since 1928
CUSTOMER SERVICE
3,300+
Dedicated employees ready to assist you with quality service for all your fuel needs
RELIABILITY
24/7/365
We are here for you with customer service representatives standing by to take your call
Become part of the Suburban Propane family and enjoy our unwavering commitment to safety and customer satisfaction.
Sign Up